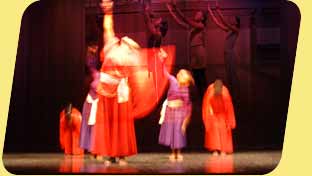 DISCIPLESHIP IN DANCE

"And the things that thou hast heard of me among many witnesses, the same commit thou to faithful men, who shall be able to teach others also." II Tim 2:2

Reconciliation to God through Jesus Christ causes our lives to bear the fruit of pure Praise & Worship! 

  Founder: Catherine M. Miller  Spotlight Article  

Speaking & Dance Engagements:

National Society of Black Engineers (Boston Chapter)
     April, 2014 - Boston University

American Baptist Church USA - EMERGE 2014 (Jan.)
  Seminarian & New Pastors' Conference - Orlando, FL
  **Featured liturgical dancer from Seminarian Track

National Society of Black Engineers (NY Chapter)
   Nov. 2013, Region 1 Fall Conference
   Hyatt Regency Long Island, Wind Watch Golf Club
Theme: "Aiming High Without Losing Balance"


Cheslea, MA  March 31, 2012 - Faro Divino Youth Convention: Catherine Miller - Youth Dance Worship Seminar at Free Methodist Church

Bklyn,NY  May 21, 2011 - New York Congregational Nursing Center
Seniors' Presentation - Praise, Dance, Prayer & The Word!

 
(*private event)

Long Island, NY May 22, 2011 - Guest Speaker: Catherine Miller at Victory Christian Tabernacle of Hempstead  (12 noon)
http://www.victorychristiantabernacle.org/vcth/Location--and--Directions.php

Billerica, MA Rich blessings and the JOY of the Lord overflowing upon Rev. Katherine Adams and the women of First Congregational Church, where the Presence of the Lord filled their Women's Retreat  3/12/11 themed "Cultivating Joy" which included a Dance Worship Seminar before the Lord -- a sweet smelling aroma of praise !!